It's All in the Genes: 
Comparing Germline and Somatic Variants in Hereditary Cancer Genes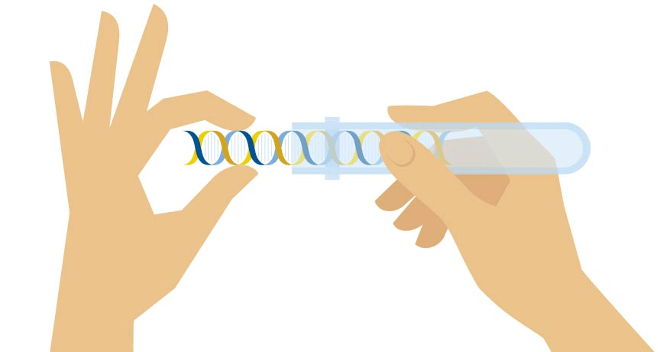 DELRAY BEACH, FL – Harnessing the power of both somatic and germline testing could determine the efficiency and outcome of a patient's cancer treatment. "Understanding the observed differences in variant classifications as well as the philosophies behind somatic and germline variant interpretation may inform clinicians as they order germline for patients."1
A new study published in the journal by the American Society of Clinical Oncology "compared the classification of genetic variants reported on tumor genomic profiling (TGP) reports with germline classifications."1 Tumor genomic profiling and germline testing are meant for different purposes and guidelines for interpretation vary based on which one is being performed. The researchers looked at variants in BRCA1, BRCA2, CHEK2, PALB2, ATM, MLH1, MSH1, MSH2, MSH6, and PMS2. "Analysis of somatic variants of uncertain significance listed on TGP reports determined that 22% had a different interpretation compared with ClinVar and that 32% differed from the interpretation on a germline test result."1 Complete information for treatment was not disseminated to the doctor unless both somatic and germline results were provided.
The data from this study clearly indicates the importance of both somatic and germline testing in cancer treatment. "Health care providers may carefully consider both pathogenic and uncertain findings on somatic tumor testing when they are found in genes that have germline relevance. The classification of those variants on a germline test result may be different in a clinically meaningful way."1 If both somatic and germline is not pursued by the provider, vital information that affects the patient's treatment and potential survival will be missed.
Moody EW, Vagher J, Espinel W, Goldgar D, Hagerty KJ, Gammon A. Comparison of Somatic and Germline Variant Interpretation in Hereditary Cancer Genes. JCO Precis Oncol. 2019;3:1-8. doi:10.1200/PO.19.00144