It's All in the Genes: 
Germline Mutations that Contribute to Lung Cancer Susceptibility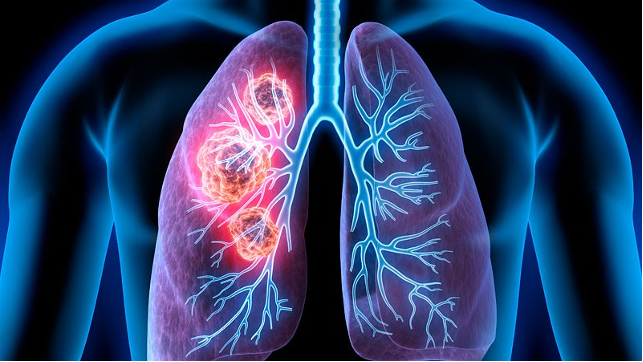 DELRAY BEACH, FL – Environmental risk factors have long been the only studied cause of lung cancer, despite the discovery of strong familial associations by Lissowska, et al. in 2010. Familial history is very common to see in lung cancer patients. Germline variations are becoming an important factor to consider when assessing an individual's lung cancer risk.
A recent study from Liu, et al. shows that almost 5 percent of lung cancer is associated with germline variants that influenced the patients' susceptibility. Within the study sample, the most common pathogenic variant was BRCA2, which was found in almost 50 percent of variant carrier. BRCA2 was followed in prevalence by CHEK2 (21%) and ATM (14%, though other studies have shown upwards of 50%).1 Likely pathogenic variants were also prevalent, including BRIP1, PALB2, and RAD50.
When more germline variant studies are completed, it should aid in the identification of familial risk factors and more targeted treatments for lung cancer patients with pathogenic or likely pathogenic variants. Due to the high prevalence of BRCA2, "PARP inhibitors may be applied for this specific population in addition to traditional chemoradiotherapy, targeted therapy or immunotherapy, and relevant clinical trials have also shown positive results."1 Targeted treatments will better care and increase the overall survival rate for lung cancer patients and their families.
Liu M, Liu X, Suo P, et al. The contribution of hereditary cancer-related germline mutations to lung cancer susceptibility. Transl Lung Cancer Res. 2020;9(3):646-658. doi:10.21037/tlcr-19-403