Have You Seen This? 
Using Pre-Emptive Pharmacogenetics in Breast Cancer Treatment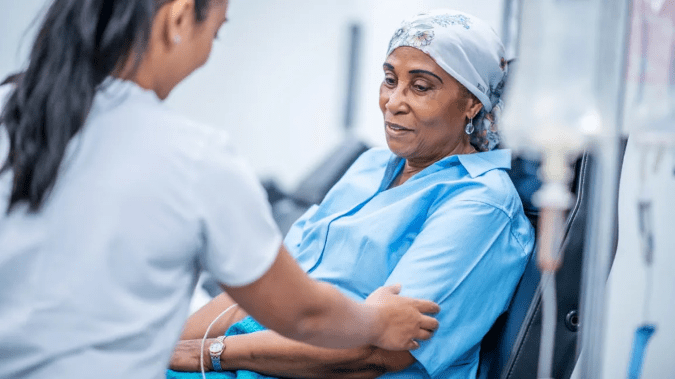 DELRAY BEACH, FL – According to the CDC, over 250,000 people in the United States every year are diagnosed with breast cancer. Breast cancer outcomes are highly variable due to differences in tumor progression, patient co-morbidities and treatment decisions. As a result, patients with breast cancer are often prescribed multiple medications (polypharmacy) to treat the cancer. Polypharmacy increases the risk for adverse drug events and debilitating side-effects. Drug-gene interactions, through the study of pharmacogenetics (PGx), affect a patient's response or non-response to cancer-related and non-cancer related medication. Integrating pre-emptive PGx testing into the treatment of breast cancer may be able to help personalize and increase effectiveness.
A retrospective study from the University of Utah and funded by the Huntsman Cancer Institute looked to demonstrate the potential efficacy of pre-emptive PGx testing in breast cancer patients to guide therapy and improve outcomes. Within the study, the PGx results of 225 patients were compared with the medications they were prescribed during their breast cancer treatment. The researchers found that 38 drugs within the sample set were found to have high levels of evidence for clinical actionability based on recommendations from the FDA and the Clinical Pharmacogenetics Implementation Consortium (CPIC).1 All of the patients were prescribed at least one of these medications, which included cancer and non-cancer drugs. More importantly all patients were found to have a PGx variant associated with pharmacogenes including, CYP2C9, CYP2C19, CYP2D6, CYP3A5, SLCO1B1, and VKORC1, that could have informed their treatment plan.1
Despite the limitations and retrospective approach of this study, the data clearly suggests that the implementation of pre-emptive PGx could greatly benefit breast cancer patients. The addition of pre-emptive PGx testing may improve overall survival outcomes related to treatment choice and quality of life for cancer patients. The PGx results could aid in personalizing medication type and dosage, which could reduce adverse events while increasing treatment effectiveness.
Bernard PS, Wooderchak-Donahue W, Wei M, et al. Potential Utility of Pre-Emptive Germline Pharmacogenetics in Breast Cancer. Cancers (Basel). 2021;13(6):1219. Published 2021 Mar 11. doi:10.3390/cancers13061219