Have you seen this? 
High Prevalence of Germline Variations in Renal Cell Carcinoma Patients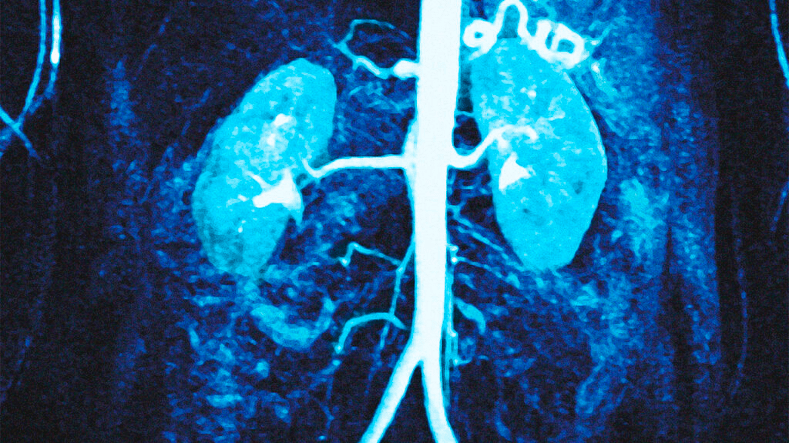 Why should all Renal Cell Carcinoma patients receive a Hereditary Cancer Test?
DELRAY BEACH, FL – According to the CDC, Renal Cell Carcinoma (RCC) affects over 65,000 patients per year making it among the top 10 most frequently diagnosed cancers in the United States. Sadly, about 15,000 patients with RCC die as a result of this disease. A recent study from researchers at Memorial Sloan Kettering Cancer Center has determined that the prevalence of germline mutations in RCC patients may be higher than once believed, meaning that many patients are not receiving the directed therapy associated with their actionable variants and improved disease outcomes.
Within the study, about 16% of patients with advanced RCC carried a pathogenic germline variation and "more than 20% of patients with an [non-clear cell] RCC (nccRCC) had germline mutations, of which half could help direct therapy according to previously published data from prospective clinical trials."1 These clinical trials target patients with specific germline variations in MET and FH, and are showing significant positive response. Germline variations were also prevalent in BAP1, VHL, SDHA, SDHB, ATM, BRCA2, MSH6, PALB2, RAD51C, including a high prevalence of a previously unassociated gene, CHEK2. "In this cohort, 10% of patients with nccRCC had a predictive germline biomarker, none of which would have been identified with somatic-only sequencing…[and] are prognostic indicators of response to therapies."1
These results suggest that germline mutations in cancer predisposition genes are highly prevalent in patients with RCC, with many of these variations providing actionable information for directed and targeted therapies. "Phenotype-directed or tumor-only testing would have failed to identify most patients with actionable mutations."1 The only limitation mentioned by the researchers is that this percentage of germline variations in RCC patients could be highly underestimated. This is because most of the cohort was participating in clinical trials, which causes the group to be younger on average and have less comorbid conditions. Also, most trials exclude patients who have a history of cancer or other malignant tumors.1
Current National Comprehensive Cancer Network guidelines for RCC2 suggest genetic testing in initial workup for patients with suspected RCC, giving physicians potentially actionable information for directed therapy involving germline mutations.1
Carlo MI, Mukherjee S, Mandelker D, et al. Prevalence of Germline Mutations in Cancer Susceptibility Genes in Patients With Advanced Renal Cell Carcinoma. JAMA Oncol. 2018;4(9):1228-1235. doi:10.1001/jamaoncol.2018.1986
Motzer RJ, Jonasch E, Agarwal N, et al. Kidney Cancer, Version 3.2022, NCCN Clinical Practice Guidelines in Oncology. J Natl Compr Canc Netw. 2022;20(1):71-90. doi:10.6004/jnccn.2022.0001