Changing Corporate Culture:
Bringing JOY Every Day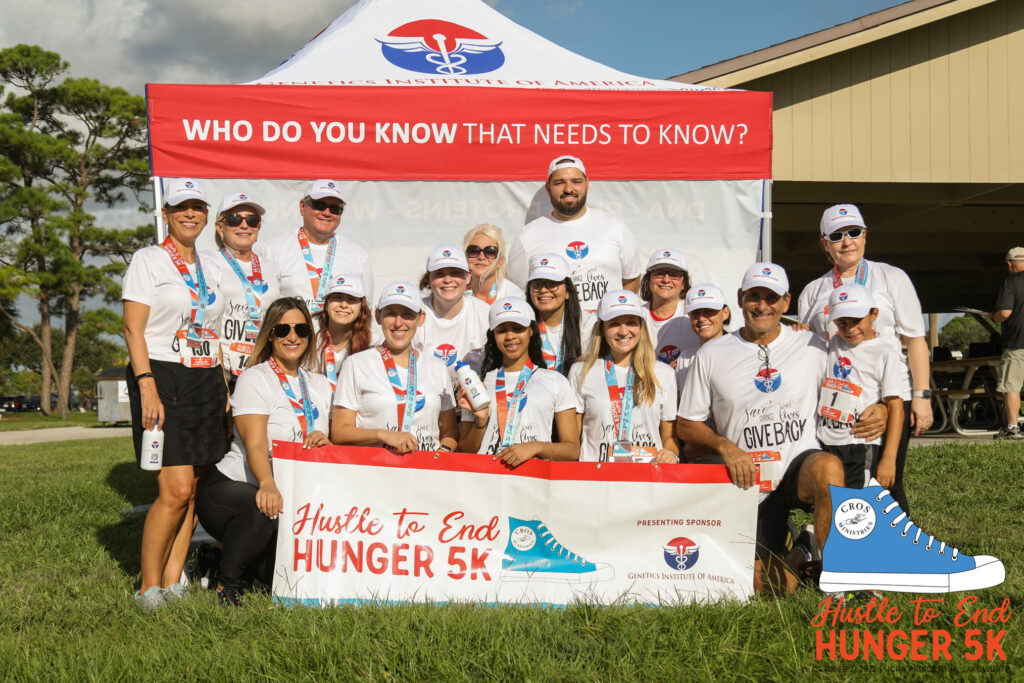 DELRAY BEACH, FL – Genetics Institute of America (GIA) takes pride in the community we are a part of and has created a corporate culture that aims to play a greater role in community solutions. Local communities are suffering and, without support from their businesses, will continue to decline and waste away in paralyzing cycles of homelessness, childhood trauma and hunger. Genetics Institute of America refuses to stand by. We are convinced that by putting in the work, we help contribute to the revitalization of our local community, specifically within initiatives that focus on the individuals and families we serve. This series will delve into the philanthropic efforts of Genetics Institute and how we strive to change lives every single day.
The Holidays are the time of year when everyone starts to think about how they can give back to the community. There are a lot of different ways that you may decide to do this, whether it be by donating toys, money or your time to an organization close to your home and heart. The holiday spirit is contagious and most of us feel the desire to make a difference this time of year.
But what if we could carry this feeling, this motivation, to do good for our community all throughout the year? Yes, the holidays certainly put us in the mood for giving, but think of the impact we could make if we carried this same attitude with us throughout the year. No matter what day it is, what time of year it is, your gift of time, talent or treasure will touch someone in your community who needs help. The needs of our community are not seasonal.
Generosity can come in all shapes and forms; it does not always have to be in the form of money. It can be a warm meal for someone who is hungry, a blanket for a person out in the cold, or it can even just be a few kind words for someone that really needs it. The smallest things that we do for others can completely change their lives.
Genetics Institute of America and their team would love to have you join us in getting involved within our community! Find out how you can make a difference in the philanthropies that we support year-round at https://www.genlabus.com/giving-back/.