Have you seen this?
99% of Veterans Carry Actionable Pharmacogenetic Variants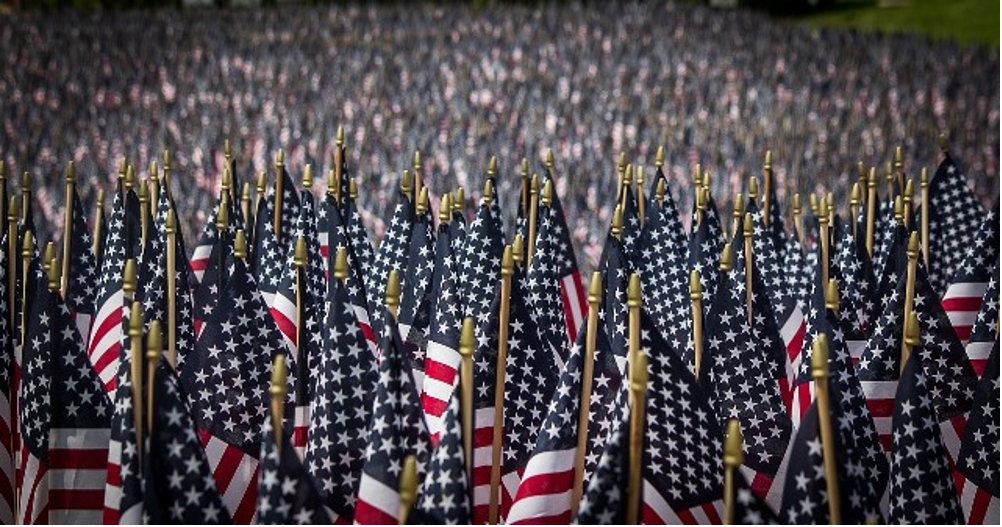 DELRAY BEACH, FL – The purpose of pharmacogenetic testing is to inform patients and their physicians about genetic variants that affect drug metabolism. Having this information could affect the type of medication given to a patient or potentially the dosage they are receiving. Greater than 300 medications approved by the Food and Drug Administration (FDA) have pharmacogenetic information available on the box or on the FDA website.1 Previous studies have found that over 95 percent of patients have at least one actionable pharmacogenetic variant that could affect their medication type and dosage.2 This prevalence points to the potential benefits of integrating pharmacogenetic testing into standard of care for every patient to improve safety, health outcomes and reduce cost.
Researchers from the US Department of Veteran's Affairs (VA) and the Veterans Health Administration (VHA), along with the University of Utah and other partnering institutions, published a recent study in the Journal of the American Medical Association investigating the prevalence of pharmacogenetic variants in the veteran population. There are over nine million veterans that use the VHA, representing a diverse cross-section of the US population overall and the largest integrated healthcare system in the United States.3 This study group found that approximately 99 percent of veterans that utilize the VHA carry at least one actionable pharmacogenetic variant. Even more importantly, 37 percent of this group of veterans started a Clinical Pharmacogenetics Implementation Consortium (CPIC) level A drug, which means there is a high-level of evidence from well-designed, well-conducted studies about the gene-drug interaction.2 This includes drugs like simvastatin, clopidogrel, and codeine. "Among those new level A drug recipients, 38% were prescribed more than 1 level A drug, suggesting that an initial testing for a panel of relevant pharmacogenetic variants may inform pharmacotherapy decisions over the entire course of care."2
This type of study has also been supported in other large health care systems. One 2012 study "showed that among 52,942 participants who received at least 1 of 56 medications with pharmacogenetic associations listed on the drug labels by the [FDA], 65% were prescribed at least 1 drug during a 5-year period, and 12% were prescribed 4 or more. Based on the event probability of 6 selected severe adverse events, approximately 400 events were potentially preventable by preemptive pharmacogenetic testing."2 Another study done in 2016 "examined approximately 73 million medical records from patients enrolled in private insurance, Medicare Supplemental, or Medicaid during a 4-year period found that half of the population had received at least 1 drug affected by pharmacogenetic variants, while one-third received 2 or more drugs."2 The authors conclude that "exposure to multiple drugs affected by pharmacogenetic variants is common in the population and that testing for a panel of pharmacogenetic variants may help to prevent serious adverse events."2
As studies continue to support the use of pharmacogenetic testing on a regular basis for all patients, preemptive testing programs that target patients who will receive drugs impacted by pharmacogenetic variants need to be implemented. Pharmacogenetic testing should be added to the current monitoring strategies to better health outcomes and safety for all patients, no matter where they are cared for.
Center for Drug Evaluation and Research. Table of pharmacogenomic biomarkers. U.S. Food and Drug Administration. https://www.fda.gov/drugs/science-and-research-drugs/table-pharmacogenomic-biomarkers-drug-labeling. Accessed September 2, 2021.

Chanfreau-Coffinier C, Hull LE, Lynch JA, et al. Projected Prevalence of Actionable Pharmacogenetic Variants and Level A Drugs Prescribed Among US Veterans Health Administration Pharmacy Users. JAMA Netw Open. 2019;2(6):e195345. Published 2019 Jun 5. doi:10.1001/jamanetworkopen.2019.5345

Administration VH. About VHA. Veterans Health Administration. https://www.va.gov/health/aboutVHA.asp. Published June 10, 2009. Accessed September 2, 2021.