In the News:
Under-testing in Breast and Ovarian Cancer Patients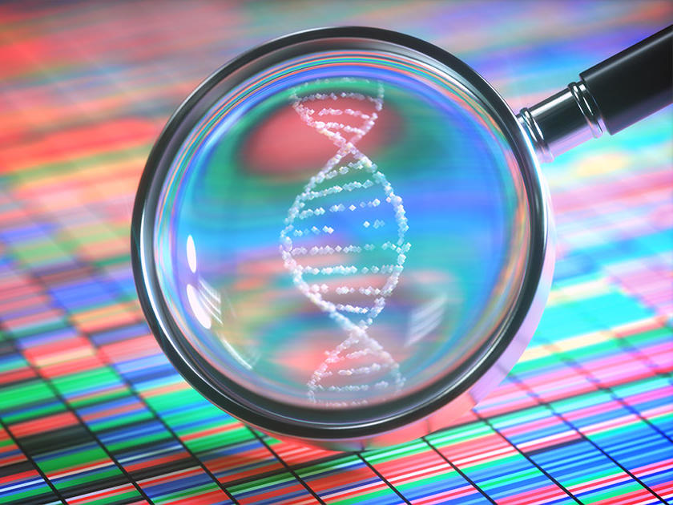 DELRAY BEACH, FL – Germline testing for inherited genetic variations in breast and ovarian cancer patients plays a vital role in guiding treatment plans, and the initiation of cascade testing for family members. BRCA1/2 testing has become an important part of routine clinical practice and now studies suggest that multi-gene panels could provide more actionable information on diagnosis, future susceptibility to secondary cancers and familial risk. Even though the genetics-guided diagnosis and treatment could change the overall disease trajectory for women and their relatives, many breast and ovarian cancer patients are not receiving these life-saving genetic tests.
A NIH National Cancer Institute-funded research project, published in the Journal of Clinical Oncology, found that about 75 percent of breast cancer patients and 60 percent of ovarian cancer patients did not receive germline testing for pathogenic variants during their treatment.1 Dr. Allison Kurian, from the Stanford University School of Medicine and the lead author on the study, stated, "genetic testing has become quite cheap and accessible, and this study includes a time period when it was becoming cheaper, so it's striking that we still see low rates of testing."2 Dr. Susan Domchek, executive director of the Basser Center of BRCA at the University of Pennsylvania Abramson Cancer Center, added, "testing is recommended for all patients with ovarian cancer and [this study] is a clear-cut example that we're not testing ovarian cancer patients the way that we should be."2
FDA-approved PARP-inhibitors for the treatment of BRCA1/2-associated breast and ovarian cancer have been shown to be more effective for patients with certain germline pathogenic variants. Finding these pathogenic variants can also increase the risk of secondary cancers, which would alert providers to increase screening and risk-reducing strategies. Women in the study were found to have pathogenic variations in other genes, including ATM, CHEK2,CDH1, PALB2 and PTEN. These variations substantially increase the risk for developing breast and ovarian cancer, and secondary cancers after initial diagnosis.
As a result of this data, Dr. Domchek pleads, "It's not to say we shouldn't debate population screening [for inherited mutations], or which genes to test for, and how we're going to do it. But first, for heaven's sake, let's test the people who absolutely need testing, not only because it impacts family members, but also because now we have first-line therapy with PARP inhibitors. Every woman with ovarian cancer [and breast cancer] should know her BRCA1 or BRCA2 status."2
Kurian AW, Ward KC, Howlader N, et al. Genetic Testing and Results in a Population-Based Cohort of Breast Cancer Patients and Ovarian Cancer Patients. J Clin Oncol. 2019;37(15):1305-1315. doi:10.1200/JCO.18.01854
Low Rates of Genetic Testing in Ovarian, Breast Cancer. National Cancer Institute. https://www.cancer.gov/news-events/cancer-currents-blog/2019/ovarian-breast-cancer-testing-inherited-genetic-mutations#:~:text=Fewer%20Women%20with%20Ovarian%2C%20Breast%20Cancer%20Undergo%20Genetic%20Testing%20than%20Expected&text=Many%20women%20diagnosed%20with%20ovarian,according%20to%20a%20new%20study. Published April 9, 2019. Accessed July 13, 2021.